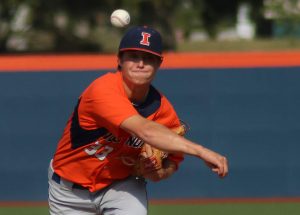 Illinois Baseball is gearing up for the new season. Not only is the annual Hot Stove Banquet coming up in a couple days but the Illinois Baseball Record Book is out now. Illini Athletics and Illini Media have collaborated again to put out the all-around comprehensive almanac on everything that is Illinois Baseball.
The Illinois Baseball Record Book includes a plethora of information about the program. You can read a review of the 2017 baseball season then find out about what's in store for 2018. You'll see player profiles of every Illini player on the 2018 roster.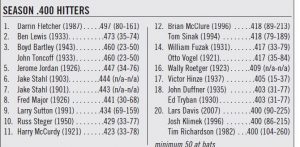 In addition, the records section contains practically every meaningful historical stat, standing, record and event in Illinois Baseball history. You'll find top season performances as well as top career totals for every stat category. Even individual game records are listed. The Record Book is a paradise for stat lovers!
The Record Book has every Illini baseball listed who won any sort of an award. From Big Ten Player of the Year to Pitcher of the Year to All-Big Ten, it is there. Finally, every game in the history of Illinois Baseball and the score is recorded. Quite a feat by the record-keepers!
In short, if you don't read about it in the Illinois Baseball Record Book, it didn't happen.
You can view the Record Book online or it can be purchased in print form for $10.
Related posts