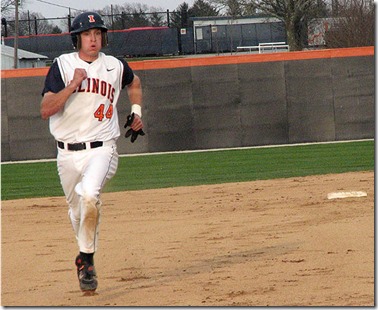 Shawn Roof with the Illini circa April 2007
Big news for former Illini shortstop Shawn Roof!  After one season as a hitting coach with the Indiana Hoosiers, Shawn has been signed as a coach for the Kane County Cougars!  The Cougars are the class-A affiliate for the Arizona Diamondbacks. 
Infielder Shawn Roof needs no introduction for hard core Illini baseball fans but if you're new, he had a productive stint for the Illini from 2004-2007.  In 2007, he was drafted by the Tiger organization and bounced around getting as high as Triple-A in 2010. 
Two things were predominant with Roof wherever he went.  He played hard and he was a people person.  He was popular with the fans and the players.  I had always had a feeling that he would make a good coach.  Sure enough, he started coaching for the Oriole organization in 2013.  Shawn made a move closer to his Paducah, Kentucky home last year when the Indiana University hired him as a hitting coach.  Now Shawn has a chance to coach in the minors once again.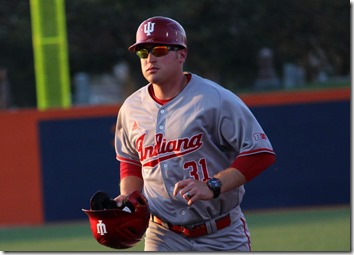 Roof in 2015 as coach for the Indiana Hoosiers
He'll be working for former major leaguer Mike Benjamin, the new head coach of the Kane County Cougars.  The Cougars have an immensely popular not to mention successful organization in Geneva, Illinois.  Opening night (April 7) is not too far away for those in the area. 
Congratulations, Shawn!!
Related posts