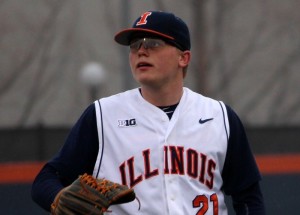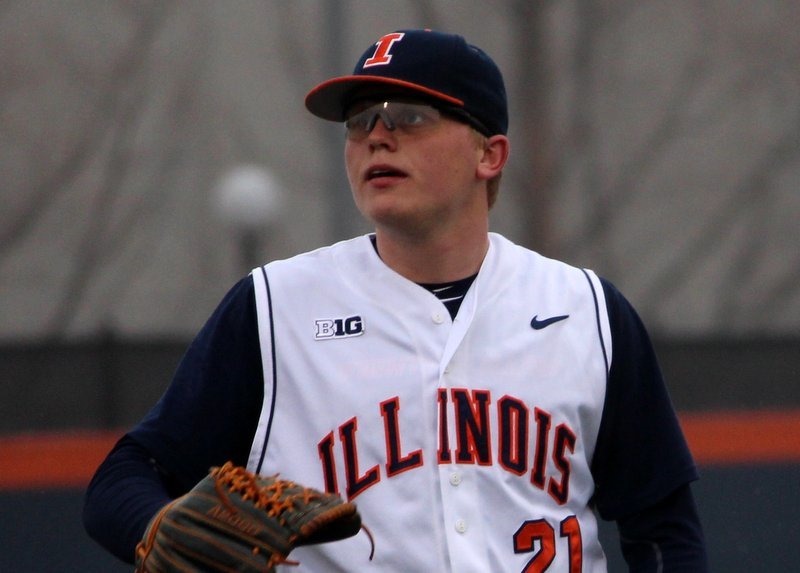 Kevin Duchene improves to 4-1 for 2015
In probably the coldest game the Illinois baseball team has played in long, long time, they won their Big Ten opener. They defeated the Michigan State Spartans in East Lansing today by the score of 8-4.
It was a brisk 25 degrees in East Lansing at the start of the game but the bats warmed up soon. The Illini offense got off to a four run lead by the third inning and never looked back.  Meanwhile, starter Kevin Duchene pitched his way to his fourth win of the season.
This gives Illinois its first all-important conference win and improves their overall record to 19-5-1.
| | | |
| --- | --- | --- |
| Game #25 / March 28 , 2015 | | |
| | vs | |
| 8 | | 4 |
Duchene's performance was typical.  He spread out eight hits and allowed just one run and one walk over six innings while striking out five Spartans.  Watch out, John Kravetz.  Duchene now has 17 career victories and is closing in on your 20.
Every starter on the roster got in on the action today against the Michigan State pitching. Every one had a hit, run or an rbi.  Most notably, leadoff man Adam Walton scored three times while going 1 for 3 with two walks.  Matt James had a big day at the plate with two doubles and two rbis.  Also, Casey Fletcher remembered how he likes to hit against the Spartans and went 2 for 5 with two rbis.
The Spartans did make it a little too interesting after the Illini had a 7-1 lead in the seventh inning.  The Illini bullpen had to contain a MSU rally that ended up scoring three runs making the score 7-4.  Andrew Mamlic eventually got out of the inning though.  Tyler Jay was brought in with two outs in the eighth and finished out the game for his sixth save of the year.
Random Ramblings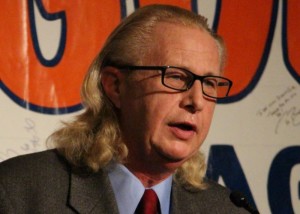 I listened to most of the game on the radio which made me appreciate the fine voice of play-by-play guy Dave Loane (right).  If I can't be there, there's no one better at delivering the news win or lose.
Consider this… Kevin Duchene gave up one run in six innings and his ERA still went up.  Going in, his ERA was 0.67 and afterwards, it ballooned to 0.82.  Yikes!
In the sixth inning today, David Kerian had a 10-pitch at-bat.  On top of that, there were multiple throws during Kerian's at-bat to first base to keep Casey Fletcher honest.  Kerian was walked.  It's the little things like this that make or break a game.    Did I mention Illinois eventually scored three runs that inning?
Next up
The Illini will continue their series with the Michigan State Spartans on Sunday with Game 2.  Game time is 12pm and Drasen Johnson is scheduled to be on the mound.
Related posts