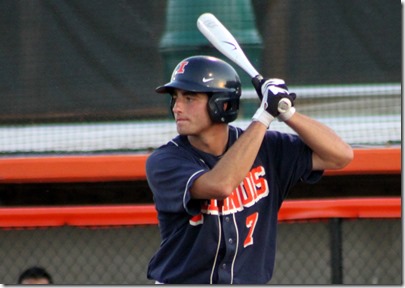 Reid Roper is leading the Illini in hitting (.413) and rbis (13) this season
In their last road series before coming home to Illinois Field, the Fighting Illini (9-2-1) will be going to Stillwater, OK to face the #10 Oklahoma State Cowboys (6-4).  This will be one of the toughest test yet of the Illini pitching as the Cowboys have the potential to score some runs.
Illinois suffered their first loss last weekend… and then another.  Overall though, they went 3-2 at the Chanticleer Classic and their starting pitching still marched on and managed to keep runs down.  If they can do that against the Cowboys, they should be golden.
Allie P. Reynolds Stadium

Stillwater, Oklahoma

Fri. March 6

4:00 pm CT

Sat. March 7

3:00 pm CT

Sat. March 8

12:00 pm CT

vs

2015 W-L: 6-4
The Oklahoma State Cowboys may be 6-4 but they're still ranked #10 in the country.  They did get off to an atypical 1-3 start in the 2015 season but soon picked up steam.
A lot of their success comes from their big boppin' offense.  They scored 40 runs during a four-game stretch just two weeks ago.  Not surprisingly, they won all four of those games plus the next one against nearby Western Illinois.
The Cowboys sport three .400 hitters in Gage Green (.417), Kevin Bradley (.406) and Dustin Williams (.400).
Random Ramblings
How good is Illinois' pitching so far?  They are ranking nationally in some significant stats.
From @IlliniBaseball:
#2 WHIP (0.81)
#3 K-to-BB ratio (5.00)
#3 Walks per 9 IP (1.75)
#5 Hits per 9 IP (5.50)
#10 ERA (1.67)
***
Interesting, the OSU Cowboys have "Diamond Dolls" at Reynolds Stadium.
"The Oklahoma State Diamond Dolls are a select group of young women who devote countless hours to the Cowboy baseball program. The Diamond Dolls' duties include selling game programs, helping with baseball camp preparation and promoting the OSU baseball program."
Ok Illini, keep your mind (and your eyes) on the game. 
***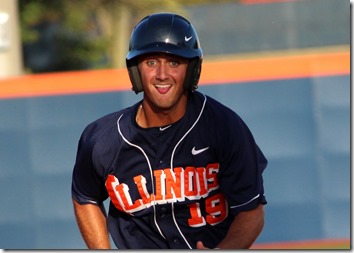 Dan Rowbottom, enjoy this while you can.  According to the Big Ten, you are currently the batting leader of the conference.  The Big Ten statistician filters by 1 game and 2 at-bats so Mr. Rowbottom, who is 2 for 3, leads the B1G in hitting with a .667 average. 
No offense to Dan (who has a mean game face) but maybe some time the Big Ten will filter the data so it will be somewhat meaningful. 
***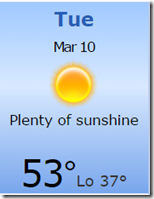 In case you haven't checked the schedule recently, the home season is right around the corner!  This will be the last series before the first home game at Illinois Field.  There's a thick blanket of snow here in Champaign-Urbana and there will be a low of 7 degrees tonight.  I'm relying on the weather forecasters to be correct because they predict a high of 53 for Tuesday's game at Illinois Field with lots of sunshine.
Please be right.
Go Illini!! 
Related posts