This week, the Illinois baseball team have been practicing out at Illinois Field.  On Thursday afternoon, I took off work early and observed the guys in action. 
While I was there, I snapped a few shots.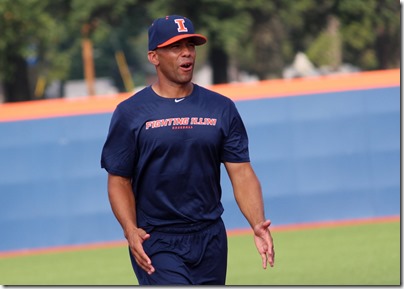 I was especially interested to see this person.  This is newly installed assistant Coach Spencer Allen.  He has big shoes to fill but I can already tell I'll like his style.  He's got energy and will bring some excitement to this team.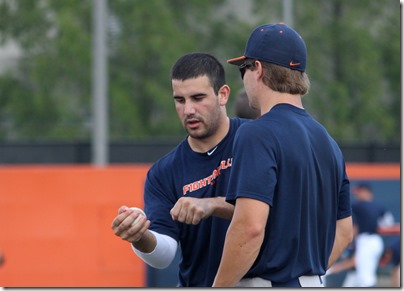 Looks to me like catcher Jason Goldstein is giving David Kerian some tips on bunting.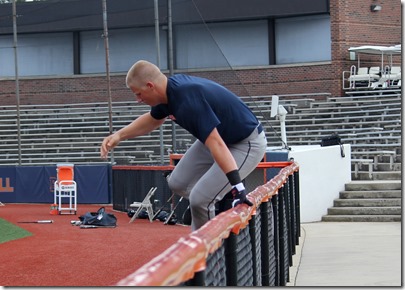 Gate?  Who needs a gate?  Champaign native Grey Schultz leaps the fence with ease after chasing an errant ball.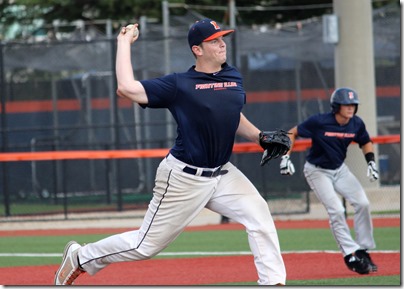 Maybe it's me but Charlie Naso looks like he trimmed up over the summer.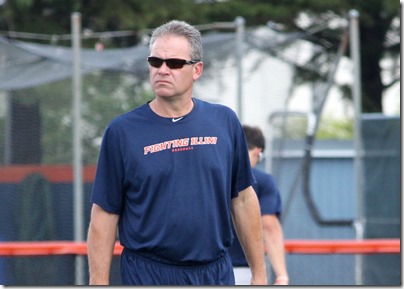 Fearless Leader.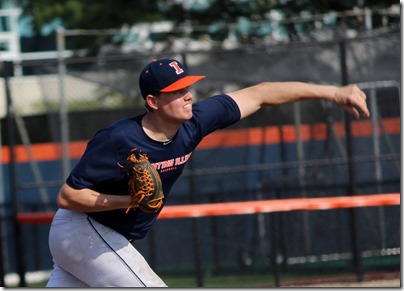 Kevin Duchene got some time on the mound…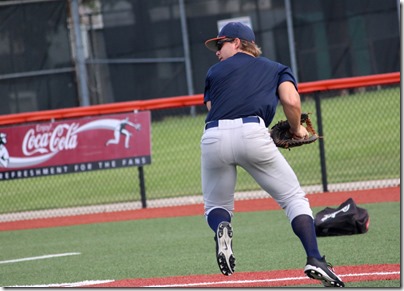 …and Kerian got practice fielding bunts. 
More photos from Thursday's practice at the Illinois Baseball Report photo gallery.  I'm starting a new gallery for the 2014-2015 season.  You can see my entire Illinois Baseball Report photo gallery which goes back to 2005 here. 
Also, in case you missed it, the Illinois Baseball roster has now been updated on the Fighting Illini website.
Related posts