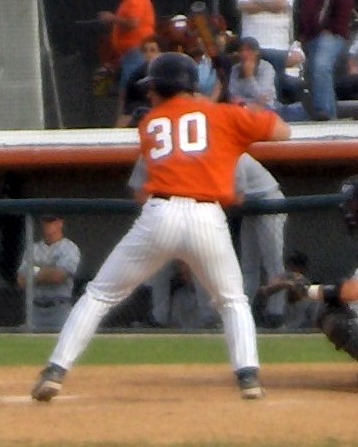 Just a reminder that the 2014 Illinois Baseball Hot Stove Banquet is happening one week from today.  I'll be attending this year and I'm really looking forward to it.  The Hot Stove Banquet is hosted by the University of Illinois baseball team and the Fighting Illini Dugout Club. 
The headline speaker will be none other than former Illini catcher Chris Robinson (right, during his Illinois days) who made his debut with the San Diego Padres last year. 
Banquet details:
Where: I Hotel (map)
When: January 18th  2:30 cocktails, 3:30 banquet
Cost:  $50
You can find more information about the Hot Stove Banquet at the Fighting Illini website.  You can also fill out the registration form there as well. 
Hope to see you there! 
Related posts