Just a few more fun photos I took at last night's Fighting Illini Baseball Hot Stove Banquet.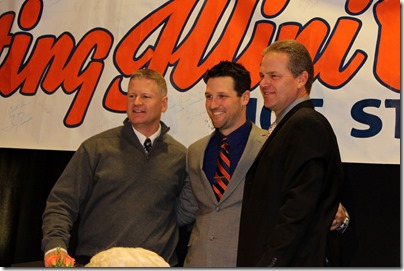 Photo op before the event.  From left to right, Dugout Club President Jon Swenson, Chris Robinson and Coach Dan Hartleb.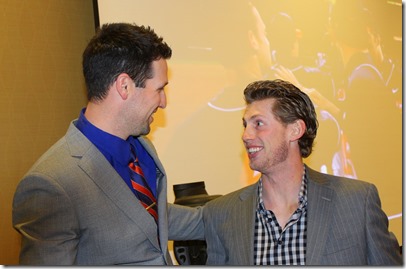 Former Illini Chris Robinson and Kyle Hudson greet each other at the Banquet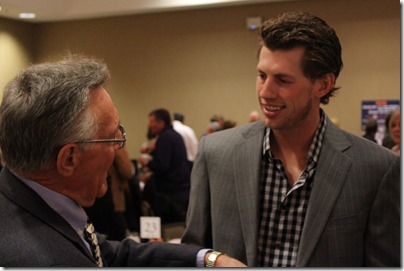 The Dugout Club's John Santas talks to Kyle Hudson.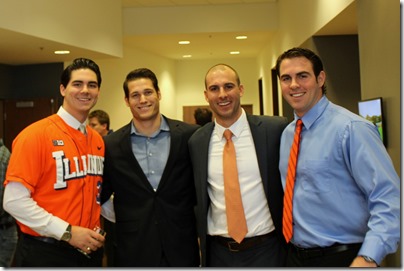 Current Illini pitcher Luke Joyce is joined by former stars Nick Chmielewski, Dominic Altobelli and Willie Argo.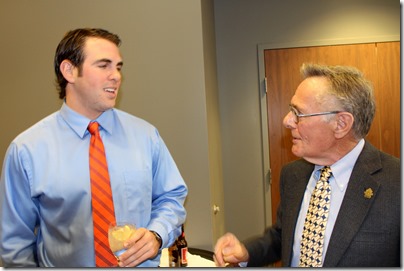 John Santas makes the rounds.  Here he is talking to Willie Argo.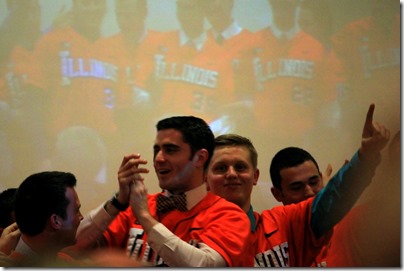 Anthony Milazzo and Kevin Duchene rallying the crowd.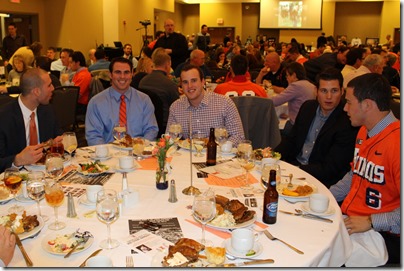 I hope infielder Adam Walton took advantage of the combined wisdom and experience at his table.  From left to right, Dominic Altobelli, Willie Argo, Matt Dittman, Nick Chmielewski and Walton.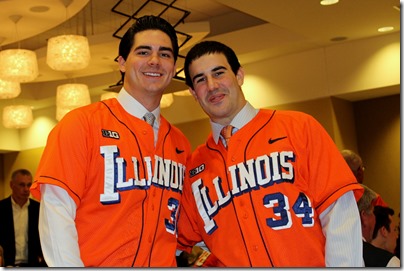 Battery-mates Luke Joyce and Jason Goldstein came to visit my table.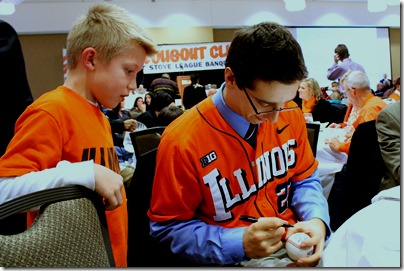 My tablemate John Kravetz signs a ball for a young fan.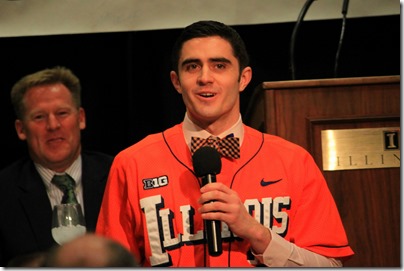 Finally, Anthony Milazzo must have been the class clown when he was a kid.  He stole the show with his antics during the introduction of the players.  Even Coach Snider can't suppress a snicker.  Love the bow tie! 
You can find many more photos here at the Illinois Baseball Report photo gallery. 
Related posts