Throughout the 2011 Illinois baseball season, there have been photos that I go back to and think "I really like that picture".  Some may not have made it into an IBR article but for one reason or another I find qualities in it that make me think it's worth seeing.
Technically, they may not be the BEST quality photos I've taken but they are my favorites from this year.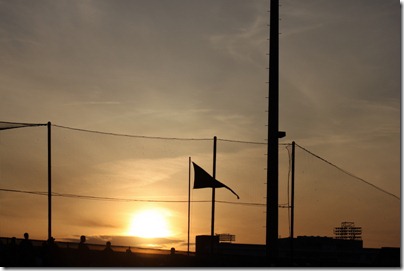 The sun setting in the west beyond Illinois Field after a game.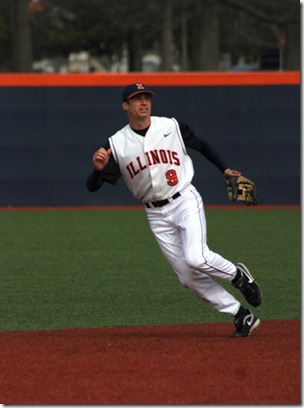 Anyone who's followed Josh Parr knows he's made amazing progress in the field in just one year.  He's saved Illinois many runs with his glove.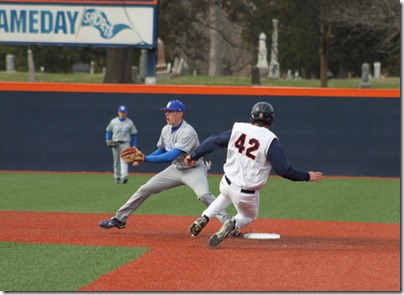 Willie Argo getting some air time stealing second.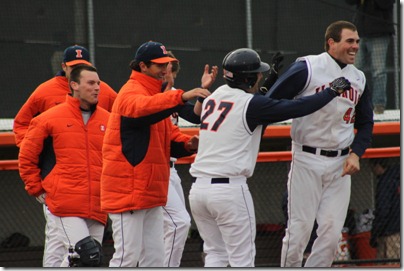 I love getting shots of emotion.  This photo of Willie Argo was taken right after he scored in the comeback win in our first home game against Indiana State.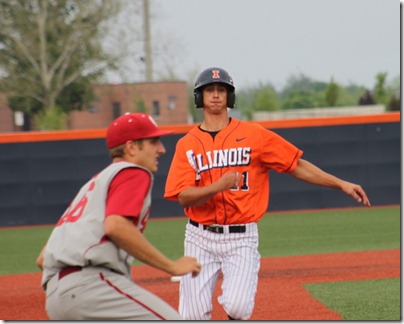 I just like the look on Pete Cappetta's face as he motors into third base.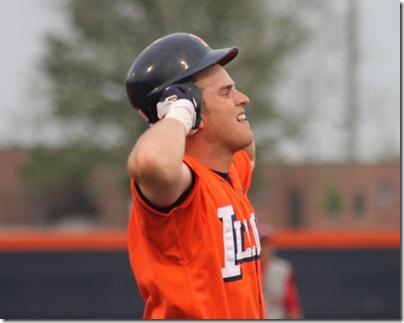 Matt Dittman gets a quick respite as he stands safely on third base.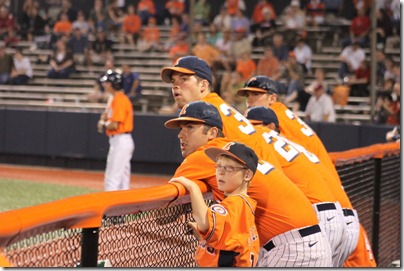 All eyes follow the foul ball.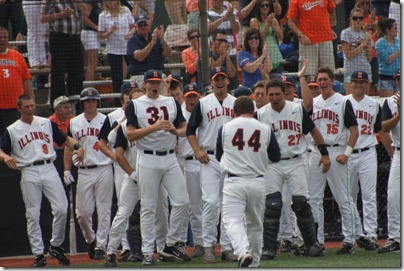 It might be worth looking at a larger version of photo.  The look on each player's face shows how excited they are about Casey McMurray's homerun in the last game of the year against Indiana.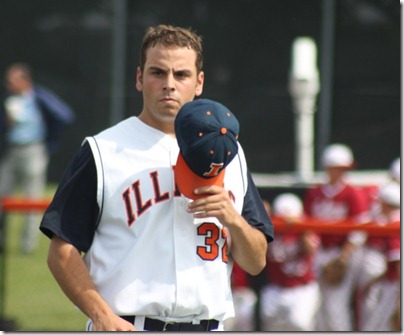 Wes Braun comes off the field after one of many successful innings off the mound.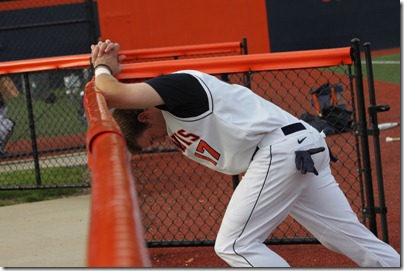 Matt Dittman mentally prepping for the first game against Indiana.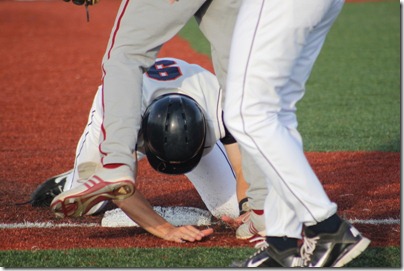 Josh Parr slides in for a triple against Indiana.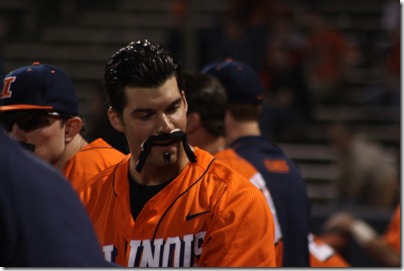 Pitcher Bryan Roberts was out for 2011 but he played an integral role in the dugout keeping it real.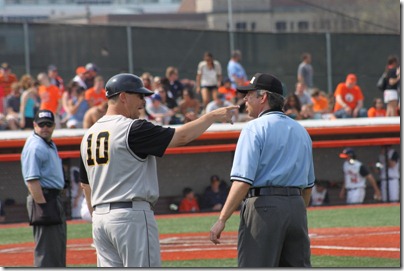 Iowa head coach Jack Dahm expresses his opinion to the umpire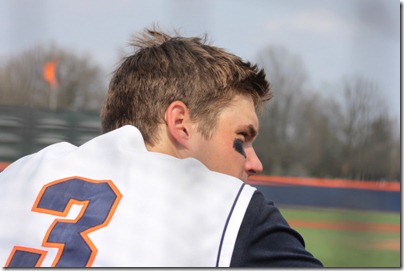 I don't know why I like this photo of Brandon Hohl standing in the edge of the dugout but it's one of my favorites.  .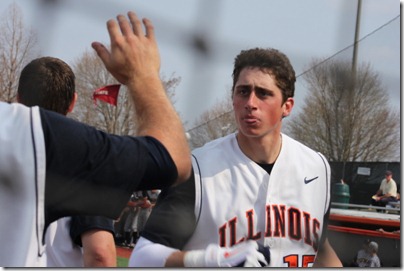 Justin Parr always as an intense look on his face when on the field.  Here he his after scoring against Iowa.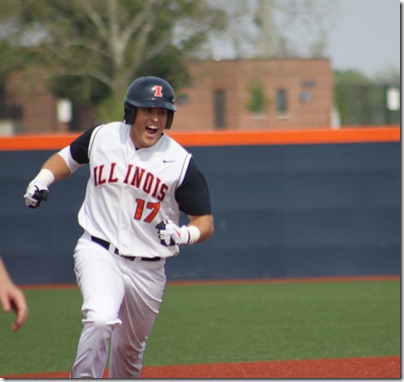 These photos aren't in any order of preference but I am saving the best for last.  This shot of Matt Dittman's Big Ten title-clinching homerun trot is one of favorite photos I've taken.  There's something about a smile on player knowing what he has helped accomplished for his team.
Your favorite??
Related posts