Time to have some fun, boys!!
So this is it… the last series of the regular season.  Illinois baseball will host fifth-place Iowa Hawkeyes at Illinois Field for an early weekend series which begins on Thursday at 6pm. 
An 8th place finish is necessary to move on so Illinois' current 11th place standing seems quite dire.  However with some good baseball and a little luck, there is a chance that the Illini can still eke out a tourney bid. 
FightingIllini.com works out all the magic with the numbers and scenarios in this article.  The first hurdle?  Illinois needs to win at least two games this weekend against Iowa (if you want a fun read, read BigTen.org's Big Ten Baseball Tournament Tie-Breaker Procedures).
Stats of note
Fighting Illini weekend preview
Pitcher probables
Thursday  Ty Weber: 2-6, 5.16 ERA
Friday  Cyrillo Watson: 3-4, 5.92 ERA
Saturday  Matthew James 1-1, 5.15 ERA  
The starting three of Ty Weber, Cyrillo Watson and Matt James all had solid, if not perfect outings last weekend.  Unfortunately, Illinois' young bullpen while performing admirably for most of the conference season, just ran out of gas.  
Watson did garner a victory in Game two last Friday and improved his record to 3-4. 
A quick summary of the weekend…
Illinois Field

Champaign, Illinois

Thu. May 18

6:00 pm CT

Fri. May 19

6:00 pm CT

Sat. May 20

1:00 pm CT

vs

 

W-L: 32-18 B1G 13-8
 My take on the Hawkeyes:  As someone who grew up on the western border of Illinois, I have always seen the Hawkeyes as a bitter rival in Big Ten sports.  This year, their baseball team really produced results.  Not only do they have an overall 32-18 record but their 13-8 has already clinched a Big Ten tourney berth.  They even have a shot at the conference but as an Illini fan, I'm not even going to consider that. 
The big elephant in the room is Jake Adams who leads the Big Ten with a whopping 21 homeruns and 59 rbis. For a while there, he and Illini Pat McInerney were neck and neck in the HR race but Adams pulled away from the rest of the Big Ten.
Starter Nick Gallagher is having a light-out year too.  In 12 starts, he is 7-1 with a 2.33 ERA. 
Random Ramblings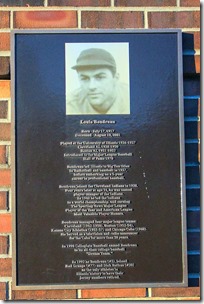 Hometown fans, this is your chance!  It's the last series of the year to see the Illini in play at Illinois Field.  Get out to the ballpark! 
If you need more incentive other than good baseball, there will be plenty of promotions this weekend.  FightingIllini.com lists them all here.  If you want swag, come out Thursday night.  It sounds like they are cleaning out their closets of their older memorabilia!! 
The famous Bleacher Bum BBQ will be on Friday night starting at 5pm.  Free BBQ for the first 500 fans!  Friday is also Lou Boudreau Night recognizing the 25th anniversary of the uniform number retirement of Illinois baseball's most famous player.  While you are at the park this weekend, take the opportunity to read the plaque dedicate to Mr. Boudreau. 
Friday night's events will conclude with fireworks. 
Saturday is Senior Day which will recognize the contributions of Illinois seniors Anthony Drago, Trent Hammond, Matt James, Zack Kolakowski, Pat McInerney and Grey Schultz who have all played an important part in the baseball program in the past four years.  Senior Day is always an emotion-filled moment each year and a great way to recognize these players that have given so much. 
See you at the ballpark!!
Related posts