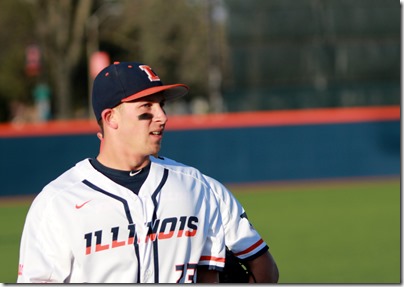 The last two Illinois baseball games have gone into extra innings.  Not only did the Illini win both of those games, Tyler Engel was responsible for the game winning rbi in both of them. 
Yes, Tyler's stock is rising.  On Friday night against the Northwestern Wildcats, Engel drove home Bren Spillane on a walk-off bases loaded walk to bring home the win for the Illini.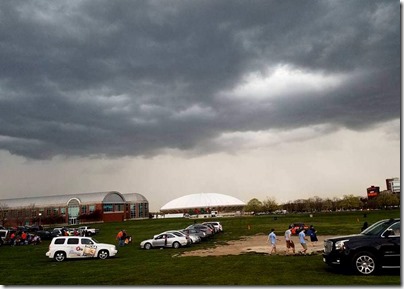 It was a long night for everybody.  First, it was a slightly later game time than most were used to.  The 7pm start time was to accommodate the Big Ten Network broadcast.  As soon as people began milling into Illinois Field, the clouds broke and there was lightning in the distance.  As per regulations, the game was delayed and everyone was asked to leave the park. 
A new game time of 8:30 was eventually set and you know what?  A lot of people came back.  People are hungry for baseball and Illinois and Northwestern bot supplied a great game.  That's not all.  The 11 inning game was the longest in Illinois' season so far.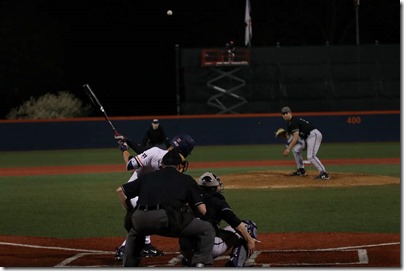 Trent Hammond scores two with a double in the fourth
It was Trent Hammond who got Illinois the lead during a 4th inning rally.  His two-run double scored Dan Rowbottom and Doran Turchin. 
Two innings later, Turchin banged out a solo homer.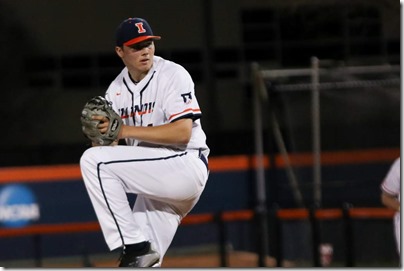 We saw what Ty Weber (above) is really capable of on Friday.  He didn't get the win, of course but he pitched seven solid innings while just giving up four hits and one run.  In most cases, that would be enough to give our bullpen a bit of a break.  When the game went 11 innings though, the bullpen got into action. 
We're getting used to seeing the names of Ryan Thompson, Joey Gerber and Ryan Schmitt now.  Well, on Friday, they kept the Cats to just one run on one hit in four innings.  Schmitt received his first win of the year. 
When Bren Spillane scored on Tyler Engel's walk to win the first game of the series, it was close to midnight. 
Next up
We go from Ty to Cy.  Cyrillo Watson will be on the mound for the Illini against Northwestern.  Game time is 3pm.  Let's home Mother Nature is on our side this time. 
Related posts