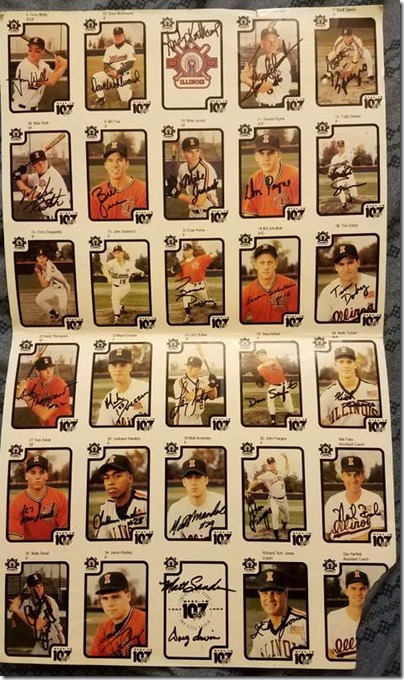 My friend Robin gifted me a pretty nifty piece of Illinois Baseball memorabilia.  It is an unperforated set of baseball cards of the 1993 Illinois baseball team.  Wow!
Lots of history here.  Starting with the head coach, Itch Jones who still ranks 28th all-time with 1,242 wins.  And guess who was his assistant coach?  Yep, it was current head Dan Hartleb.  Unfortunately, Dan's photo didn't weather the years so well.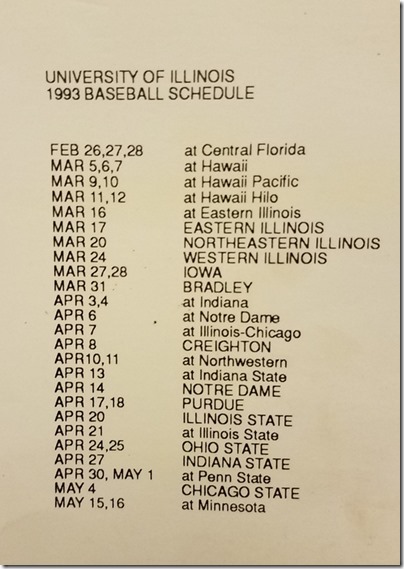 I found the 1993 schedule card very interesting.  The boys didn't go to Texas for the early season.  No, they went to Hawaii!  Some similarities remain though.  Non-conference games against Eastern Illinois Indiana State and Western Illinois are still standard fare.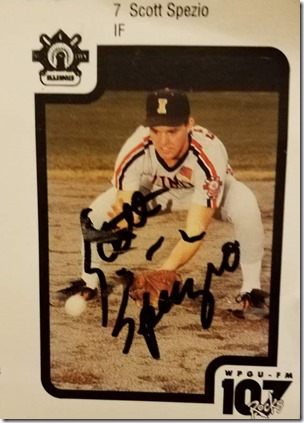 Scott Speizio, who eventually made it to the bigs, was featured.  You would think since his dad also played for the Illini, they would have spelled his name correctly.  Here is his bio on the back.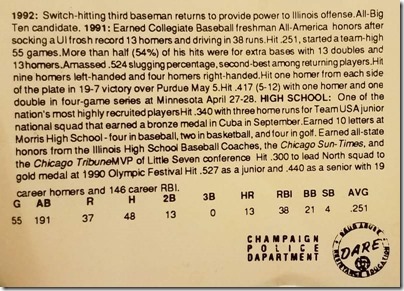 Other stars like Larry Sutton Mark Dressen and Forry Wells were also part of the set.  You can see the whole set here
Thanks Robin!  This is a great blast from the past! 
Related posts