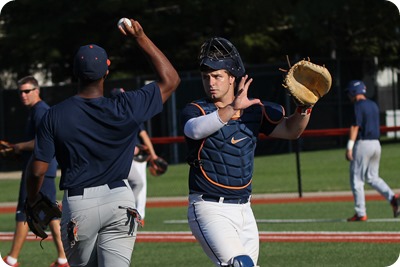 It's a take on an old adage but it's so appropriate in this context.  Before Big Ten games, before non-conference games and even before intrasquad scrimmages, it all comes down to practicing the fundamentals.  And that's what the Illinois Baseball team started doing this past week at Illinois Field. Thursday was the team's first practice this semester at Illinois Field. They followed it up with another the next day.
Photo gallery for Thursday's practice
Photo gallery for Friday's practice
Practices consisted of simulated infield grounders, pop flies, baserunning pickles… you name it.  In between, I'm sure Coaches Hartleb, Dickinson, Christ and Hudson were facilitating good standards of teamwork between the players.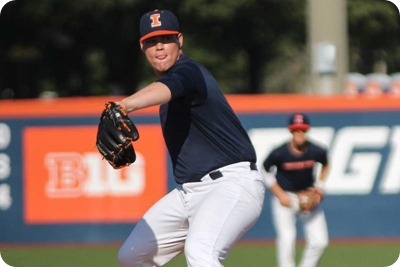 I was out there for both days and it was good to see the guys in action.  I had a pleasant chat with pitcher/DH Luke Shilling (above) who seems to have a very positive outlook on the upcoming season and his role in it.  He talked about his summer league experience.  While he owned up to his control issues, he told me he ended the season in great fashion.  Indeed he did.  Luke didn't give up a run for the Mallards in his last four games.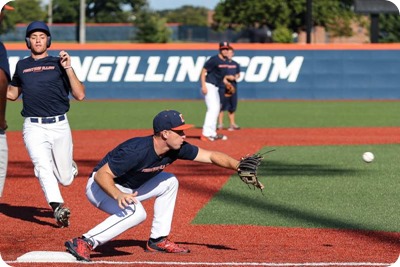 Keep an eye on the Fighting Illini web page or Illini Baseball Report for dates of the upcoming Orange and Blue World Series.  That's the first sign we can see how much this practice has paid off.  In the past, the coaches have played a hands-off role during the intra-squad series and let both teams battle it out.  It's a contest of teamwork and leadership as well as talent and skill.
Stay tuned for dates!
Related posts