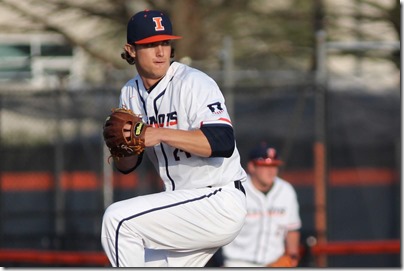 So Cody Sedlock is making his way into the Oriole minor league system now.  As their first round pick, he's getting the royal treatment.  By now though. he is settling in as one of the guys at the Orioles' Class A Short season Affiliate in Aberdeen.  Cody is now officially an Ironbird (the Ironbirds are so named because of Cal Ripken's affiliation with the team).
Cody will have plenty of opportunity to help the 8-12 Aberdeen Ironbirds who reside in the cellar of the McNamara Division of the NY-Penn League. 
As for Jason Goldstein, it may take a little longer.  Once he got his physical, it was determined that Jason has a grade-two tear in his right hamstring.  So it's off to rehab for Goldie.  What's amazing is that Jason admitted playing the 2016 Illini season with the injury.  Get well Jason!!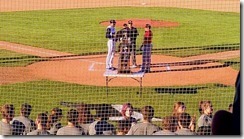 Nick Blackburn is already at Missoula playing for the Diamondback Rookie affiliate in the Pioneer League.  He's got a 2 2/3 innings in already and has only given up one run.  Fortunately for me, I have a friend in Missoula who is an Osprey fan and he gives me updates.  He even sent me this mobile phone photo of Nick being introduced to the fans on his first day on the job. 
Finally, J.D. Nielsen's 13.50 ERA for the AZL Angels may be a little misleading.  J.D. pitched two scoreless outings, including one save, before getting lit up in his third outing.  I have no doubt… the magic is still there. 
So what about our current Illini players??
Glad you asked.  The folks at FightingIllini.com put together this handy page so you can follow our guys at their summer league teams. 
Not too surprisingly, the Illini once again have sent more than a few to the Northwoods League.  A total of seven Illini players head north to the largest summer league in existence. 
Good luck to all! 
Related posts