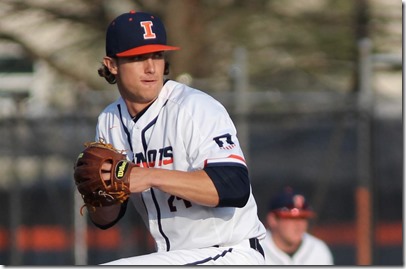 Jim Callis of MLB.com reports that Illinois starter Cody Sedlock signed with the Baltimore Orioles today.  As a result of his first round selection, He'll receive a nice sum of almost 2.1 million. 
1st-rder Cody Sedlock signs w/@Orioles for $2,097,200 (pick 27 value). Illinois RHP, heavy 91-93 sinker to 96, good SL too. @MLBDraft

— Jim Callis (@jimcallisMLB) June 17, 2016
Here are highlights from FightingIllini.com.  By the way, Sedlock is adding another award to his resume this week.  He was named to the ABCA/Rawlings Mideast All-Region first team.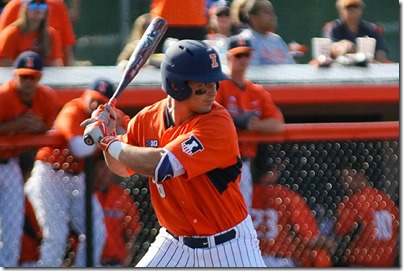 Sedlock was among four Illini who were drafted in the MLB Draft last week.  I was a little surprised redshirt junior shortstop Adam Walton was not chosen.  However, the next day, he was signed by the Arizona Diamondbacks as a free agent. 
Walton was drafted by the Baltimore Orioles in 2015 after his First Team All-Big Ten selection.  That year, he hit .289 with 25 multi-hit games and 50 run scored. He also ranked second the Big Ten in assists and double plays.  Walton ends his career with a .280 average and 151 games started. 
Congrats, Cody and Adam!
Related posts