It's only appropriate that after a record breaking season that the Illinois baseball team end the season with another sweep.  This time though, they swept the end-of-year Illini athletic awards.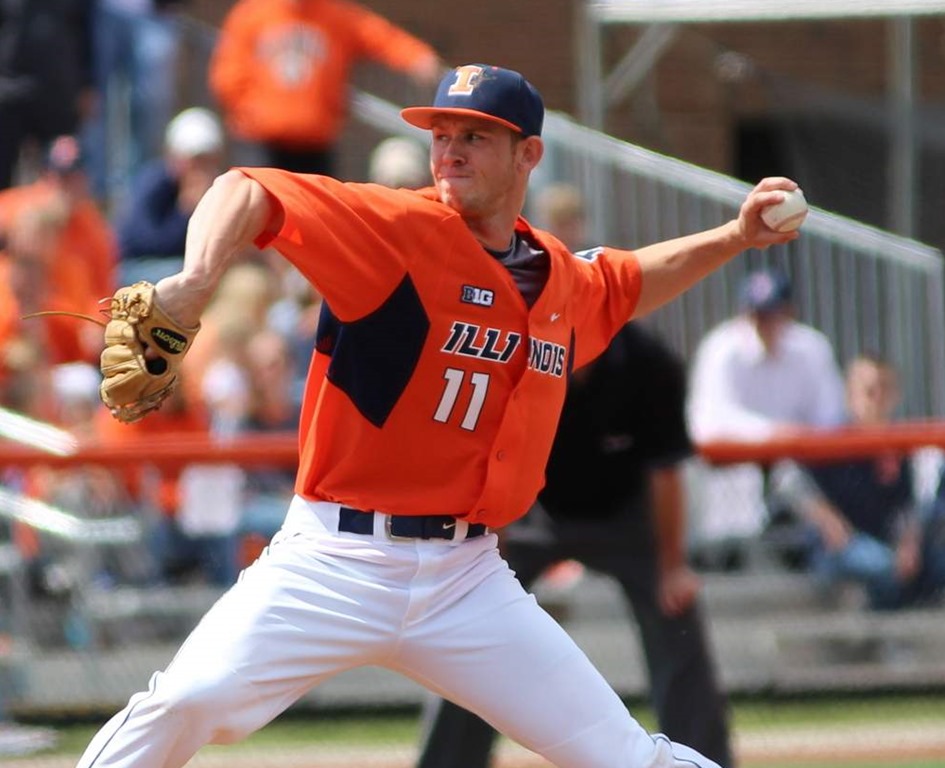 Dike Eddleman Athlete of the Year
Along with track and field's Stephanie Richartz who won top female Illini athlete, reliever Tyler Jay received the 2014-15 Dike Eddleman Award for the top male athlete.  Baseball fans know all about Jay.  He was the all the talk among the media.  His 1.08 ERA was third in the nation was helped by a 27 inning scoreless streak.  He set a school record with 14 saves.  All that helped to a Big Ten Pitcher of the Year Award plus a third round pick by the Minnesota Twins, the highest that any Illini has ever been chosen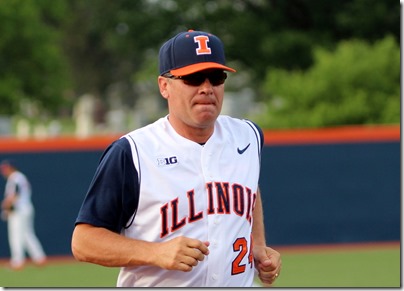 Illinois Coach of the Year 
Coach Dan Hartleb accomplished so much this year.  He won his 300th win.  He won 50 games in one season and the Big Ten championship with an incredible 21-1 record. He took the Illini as far as the Super Regionals… on his home turf. 
Hartleb had some stiff competition too.  It's been a banner year for Illini sports with track and field, golf, gymnastics and tennis having great seasons.  However, no one had taken their team so far in one year than Coach Hartleb did.  With that, he took the Big Ten Coach of Year award and some memories he won't soon forget.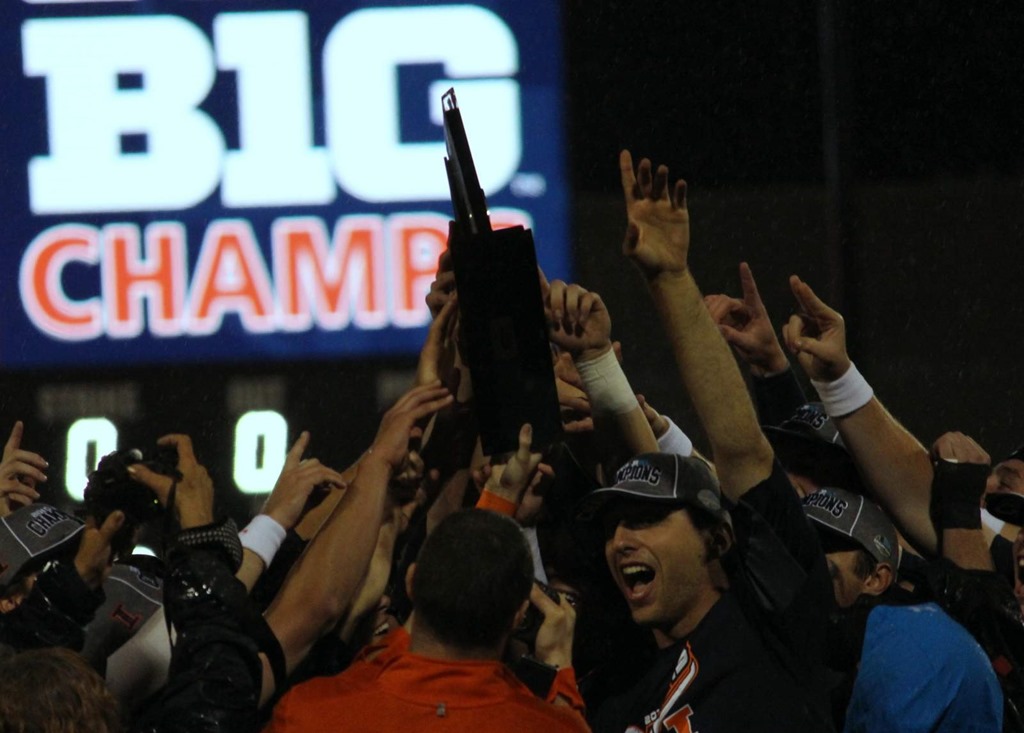 Fighting Illini Team of the Year
All that adds up the crowning achievement… Illinois baseball was named the Fighting Illini Team of the Year.  The accolades for the Big Ten Champs are just too long to list but here's a short list.  They took the Big Ten Player of the Year, Pitcher of the Year and Coach of the Year,  Their nine players drafted in 2015 nearly doubled the existing record.  A 27 game winning streak kept fans coming to the park.  With a 50-10-1 overall record and a 21-1 conference record, the team won their first NCAA Regional Championship and earned a Super Regional bid. 
In short, their pitching, hitting and fielding all clicked.  They played as a team and it showed and they were rewarded for it.
Congratulations to all in the program!!
Related posts