Boy, there's a lot to cover after a 4-0 sweep in which the Illini dominated as they did.  They are of course, tops in the Big Ten after the first weekend though Maryland and Ohio State did put in a 3-0 series.  The other new guy on the block, Rutgers went 0-4.
But check this out…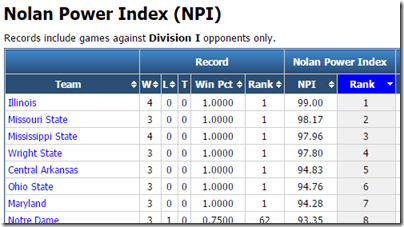 Illinois was ranked #1 in the Warren Nolan Power Index this week!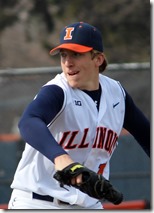 You had to figure one of our starting hurlers was going end up Big Ten Pitcher of the Week.  The way all four of them pitched, they all deserve it.  Rob McDonnell ended up with the Pitcher of the Week honors.  He certainly had it coming.
MickeyD was dominant on Saturday against New Mexico State as he pitched seven scoreless innings allowing just two hits and striking out ten Aggies.
Sadly, I can't attend the games down south but the fantastic photos by Dewi Krug (Will's mom) really give me a good perspective of the road game atmosphere.  This is one of her photos below.
You can see Dewi's photos at her Illini baseball gallery.  Here are direct links to her photos from last weekend's games
NMSU Game 1 |  NMSU Game 2 | Lamar Game 1 | Lamar Game 2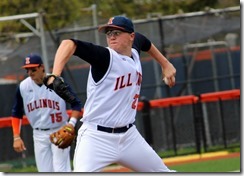 Believe it or not, there was actually a bit of negative news today in Illinois baseballland.  WCIA's Aaron Bennett tweeted that starting pitcher Kevin Duchene will not pitch next week and is suspended from the team. There is more detail (but not much more) in this article here.
Head Coach Dan Hartleb probably to his credit, was vague on the topic, "To get on the field in this program you have to do the right things all the time, and as soon as we feel like Kevin's made some strides in that area, then we'll bring him back as part of the team, But until he does the right things, then we'll continue to move forward without him."
Hurry back Kevin.  For now, the team has got your back.
Related posts