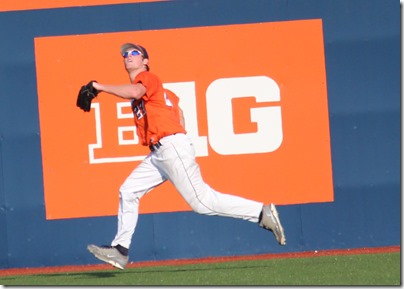 I stopped by Illinois Field today after work and there was a noticeable difference.  The Illinois baseball players were dressed up in their numbered jerseys.  Not only that, they were already divided up in the Oranges and the Blues, gearing up for next week's Orange and Blue World Series.  It's good to see the boys in their actual uniforms.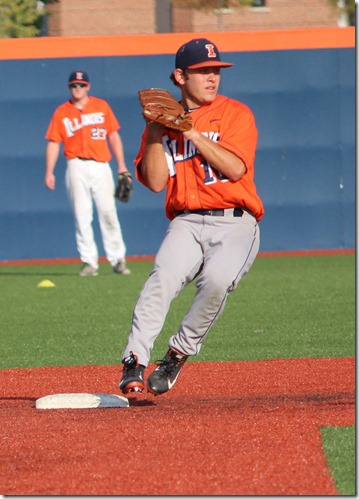 While I was there, I had a chance to talk to Head Coach Dan Hartleb and Coach Eric Snider separately.  I posed the same general question to them both.  "How's the team look for next year?"  Interestingly, they both answered the same way… "Young", they both answered.  While it's true we lost some key players to the draft and we'll be looking some newcomers to help us out, Snider says he likes the look of our pitching.  I admit, I like the sound of that.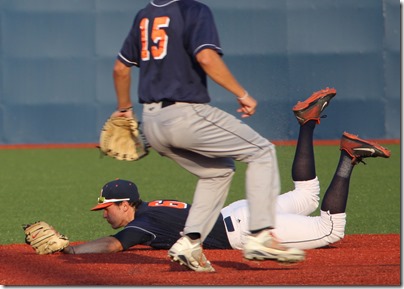 The intrasquad Orange and Blue World Series will take place at Illinois Field next week, September 30-October 2 in the late afternoons.  The games are open to the public and free of cost. 
To see more photos I took today, check out the Illinois Baseball Report photo gallery.
Related posts