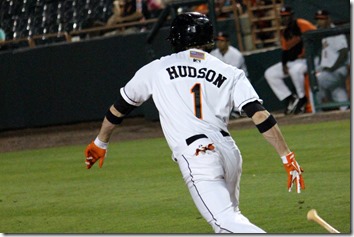 On vacation back East, my wife and I decided to catch a Bowie BaySox game with friends in Annapolis. Of course, I know full well that Kyle Hudson is on the roster with the Double-A Oriole team and I was hoping to see him play.  Maybe even get a chance to talk with him. 
Luckily, I got to do both.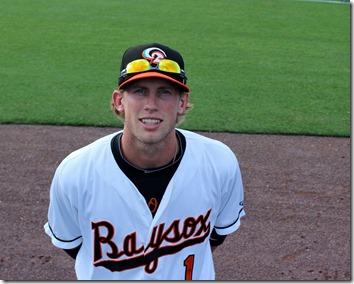 Kyle was nice enough to come over and chat before the game.  He's been slated as the starting CF for the BaySox and just got off the DL.  He's getting in some good playing time for the team though.  Coming back last week, he already has 137 at-bats for the season and is hitting .241 with 24 runs scored in 40 games.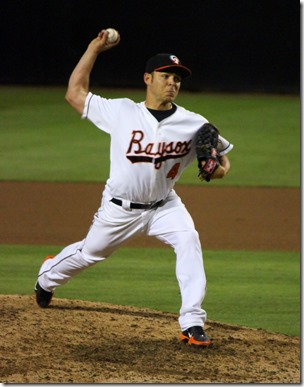 Former Purdue hurler Matt Bischoff
I saw another familiar name on the Bowie roster.  Purdue's former star pitcher Matt Bischoff made an appearance on the mound in yesterday's game. 
It was a close game but the BaySox had a tough time scoring against their opponent, the Harrisburg Senators who apparently are having a much better season in the Eastern League this year.  The Senators won 3-1. 
More pictures at the Illinois Baseball Report Gallery!
Good luck this season, Kyle!
Related posts