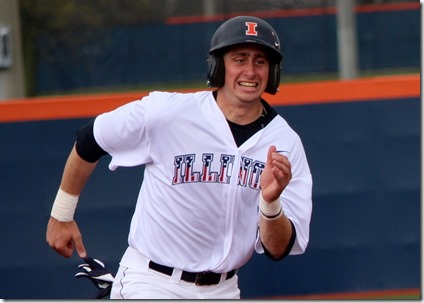 As suspected, Illinois OF Justin Parr was drafted in the Major League draft today.  He didn't place too shabby.  He was the 241st player taken in today's draft.  He was picked in the 8th round by the Philadelphia Phillies.

Only 14 Illini players have been selected higher than the 8th round in the history of the MLB draft and only six since 2000.  The last Illini to be chosen as high was infielder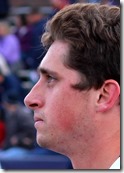 Brandon Wikoff who was picked in the fifth round in 2009.
No doubt, the Phillies are getting an intense, driven player in Justin Parr.  Thanks to a 33-game hitting streak (second in the nation in 2013), Parr hit .398 which led the Big Ten and was 11th overall in the nation. Parr comes with defensive skills too.  He finished the 2013 season with a perfect 1.000 fielding percentage. 
Congratulations to Justin Parr as well as to the Philadelphia Phillies.  You've got a good one!  
Related posts