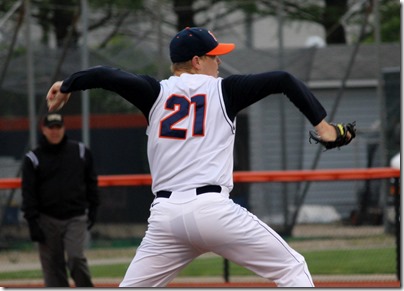 Kevin Duchene brings home the trophies
Congrats to Kevin Duchene who is putting more awards on the mantles of Illini players.  He not only garnered the Big Ten co-Pitcher of the Week award but also Freshman of the Week as well. 
Duchene pitched a complete game two-hit win on Friday night against Penn State.  Illinois won the game 9-0.  Duchene also struck out 11 batters in the effort.  He now leads the Illini with a 7-1 record.
Congratulations Kevin!!
Looking ahead
The Illini will need some of Kevin's pitching prowess in a couple days against Minnesota.  Not to give any false hope to the Illini but I noticed that once-strong Minnesota team has lost four of their last five games.  Illinois will face the Golden Gophers for their last series of 2013 starting this Thursday. 
Related posts