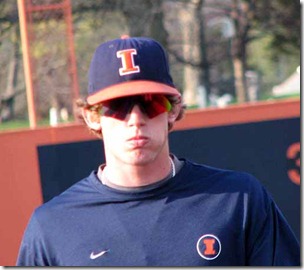 Good news for former University of Illinois outfielder Kyle Hudson.  The fleet-footed centerfielder been called to the bigs!  The Baltimore Orioles called up Hudson yesterday to the parent organization to meet the September 1 deadline.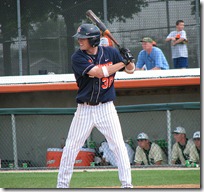 He had been playing for the AAA Norfolk Tides and doing quite well.  For the year, Hudson hit .296 with 38 stolen bases 57 runs scored.
If I'm correct, the Orioles' 1998 4th round pick will be the first Illini player to make the majors since infielder Chris Basak who spent some a little time with the New York Yankees in 2007.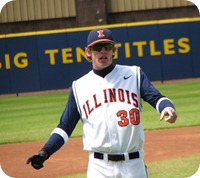 Hudson was obviously known as a speedster in his years at Illinois, ranking third all-time among Illini with 66 steals.  We sometimes forget what he could with the bat.  He was second all-time among Illini in career hitting with a .376 batting average.  In his last year with the Illini in 2008, he hit an astounding .398.
Good luck to Hud!  Illini fans are all rooting for you!
Related posts