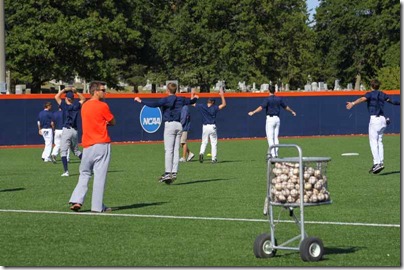 I always say this at time of year but it's nice to watch Illini baseball even if it's only practice.  The last couple days, I stopped by Illinois Field to watch the team of 2012 go through their drills.  No they may not be playing a game but it's still live baseball to me.
I got to see plenty of Drew Dickinson in his new role as assistant coach.  You can see him working hard in the photo above.  I kid, I kid, he was really working the guys hard.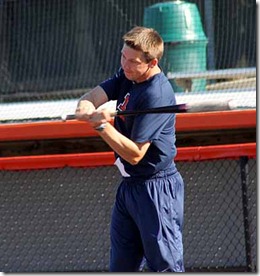 Not only that, newcomer Jason Anderson (above) as volunteer assistant coach was on hand as well.  I can already see he is taking a hands on approach with the players and is establishing a good rapport with them.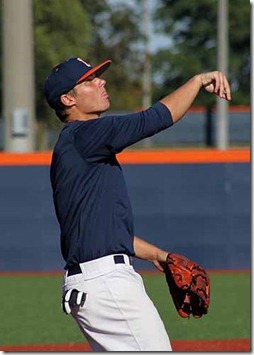 While I was there, there was plenty of work on fielding on the basepaths, pitchers' fielding in addition to general BP and throwing.
I've posted more photos in my new photo gallery.  In case you're wondering, I've put them in a new category 2012 Illini Baseball.  That may sound confusing but the idea is to organize them by the season the players will be playing.
Enjoy!
Related posts